It's on: "Coded Emotions" Game Jam
---
In opera, everything revolves around great emotions, such as love, hate, joy or sorrow. The "Kraftwerk der Gefühle" (powerhouse of feelings) produces emotions non-stop, and they also play a central role in the great dramas. Bertolt Brecht, founder of the Berliner Ensemble, on the other hand, wanted to ban the process of empathy from the theater hall and reveal the mechanics of producing illusions and emotions, instead of the actors or the audience succumbing to them.
Together with the Komische Oper Berlin and the Berliner Ensemble we were exploring from November 5 to 7 in a Game Jam with the theme "Coded Emotions" the following questions:
And what about gaming? Can emotions be programmed in games? Do the players (willingly) let this happen to them and - do they notice it? What role do feelings play in the stories that are being told?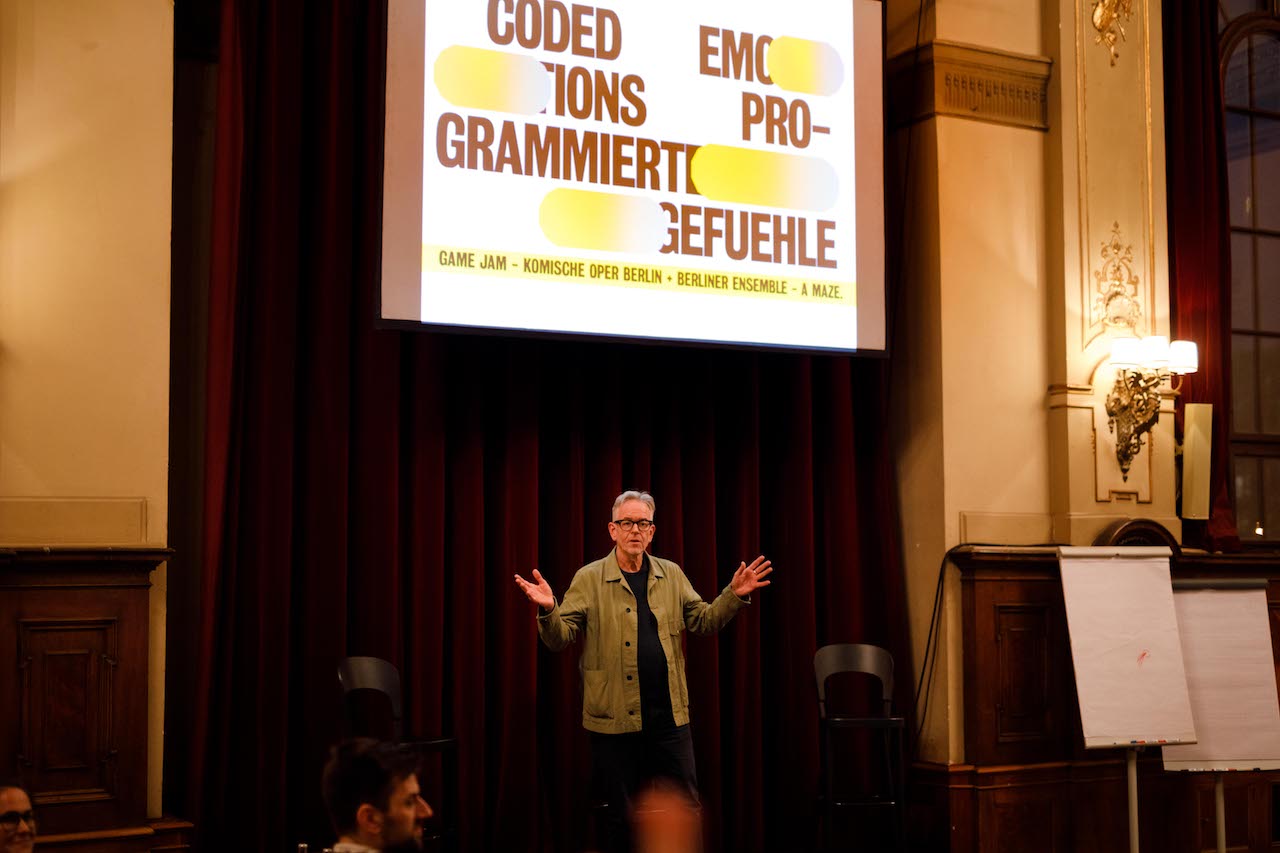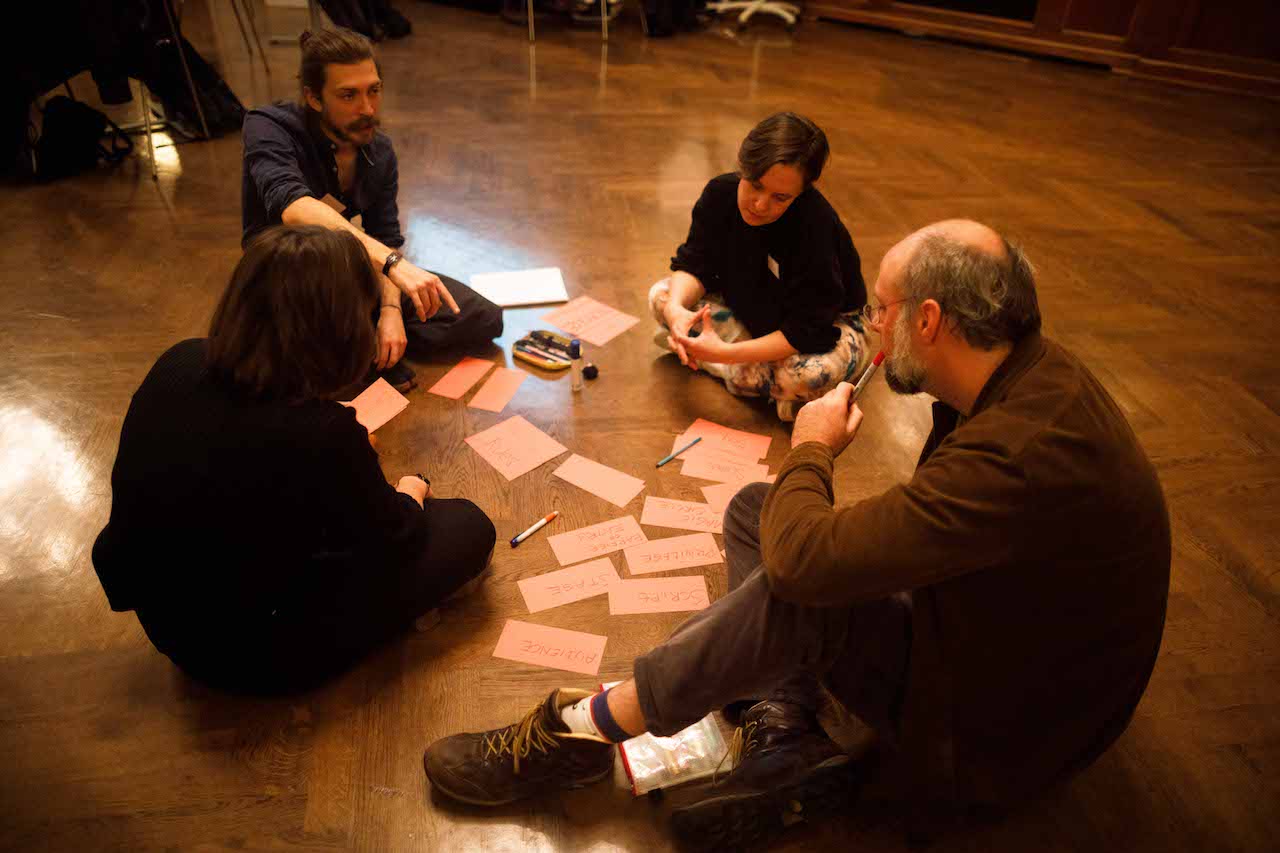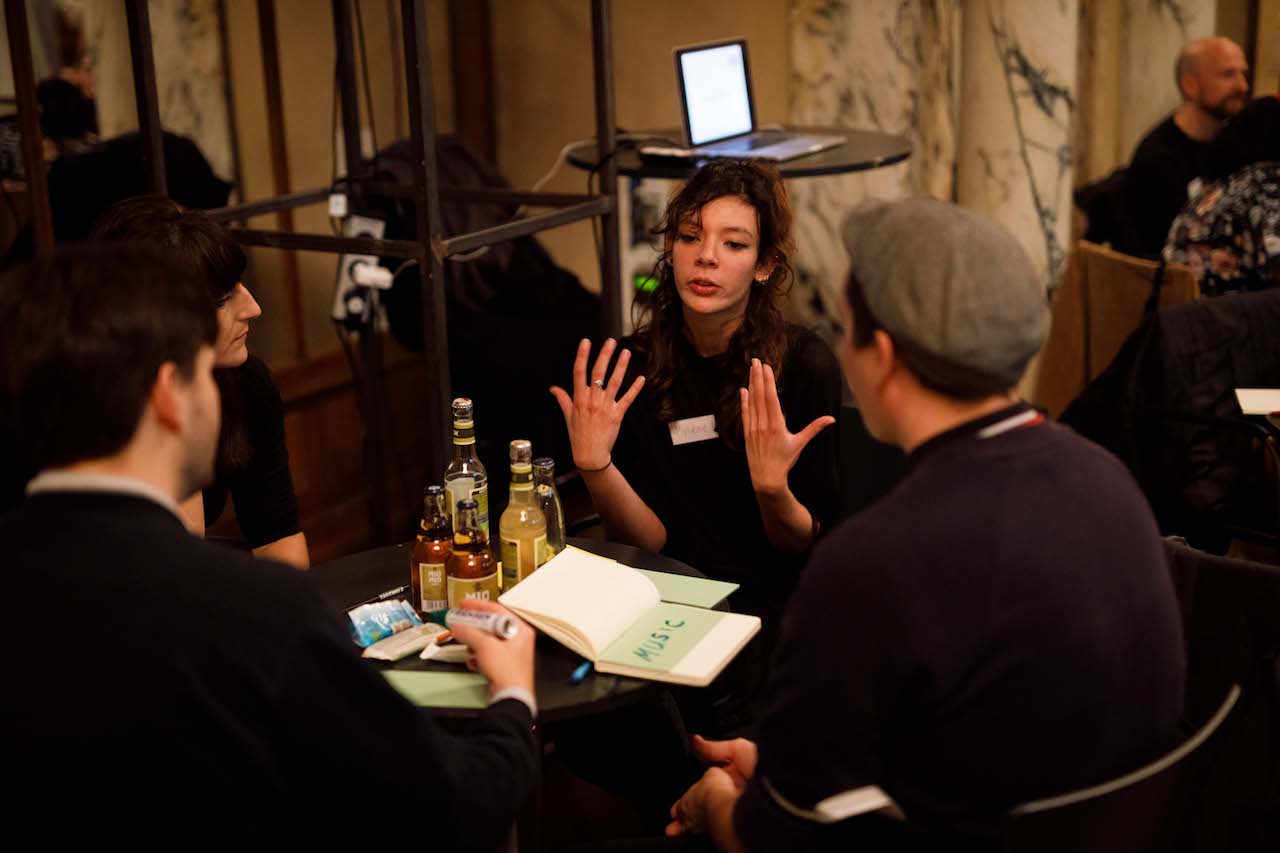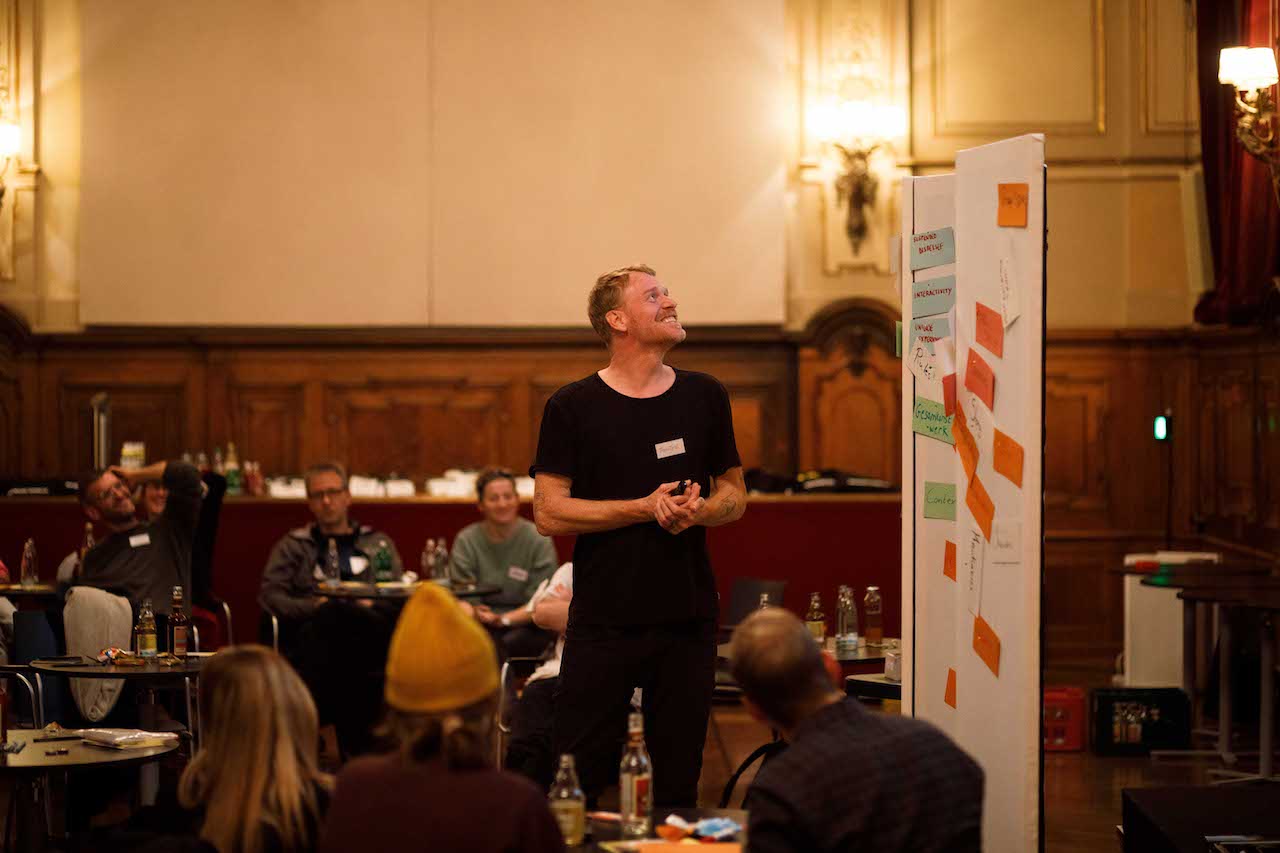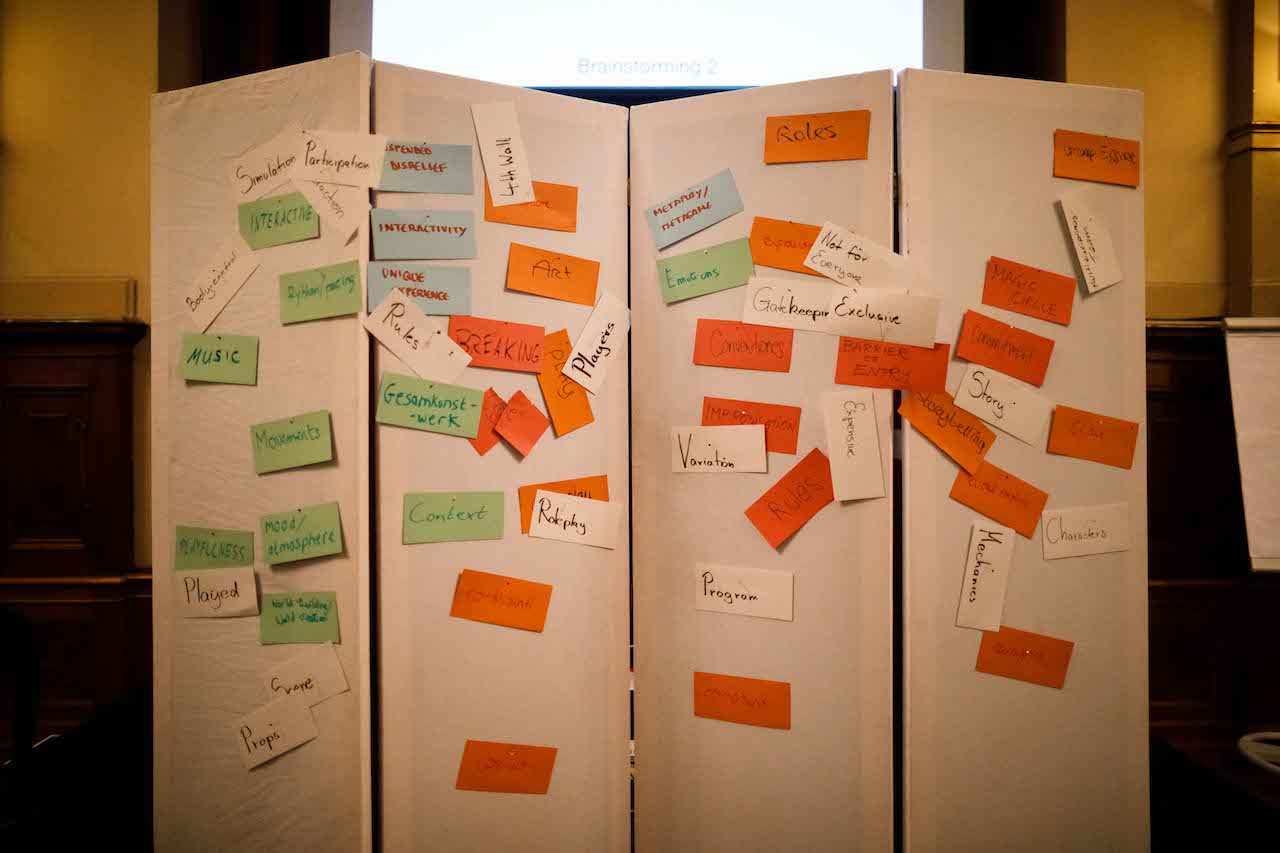 21 game creators and theater and opera professionals were working together at Probebühne of the Komische Opera Berlin to create games together.
On Friday November 5th we've started with a warm welcome by Oliver Reese, director of Berliner Ensemble followed by an input talks from Ulrich Lenz, dramaturge at Komische Oper Berlin, Karolin Trachte, dramaturge at BE and Stefanie Reinsperger, actress at BE.
This fantastic journey to the world of emotions led to our brainstorming session about the connection between theater and games, first game idea and teambuilding. Out of 19 game ideas 6 teams finished six games in the end all presented in front of a curious audience.
The event is part of the project "Spielräume!", funded by the Digital Culture Programme of the Kulturstiftung des Bundes (German Federal Cultural Foundation). Funded by the Beauftragte der Bundesregierung für Kultur und Medien (Federal Government Commissioner for Culture and the Media).
---
Share this!